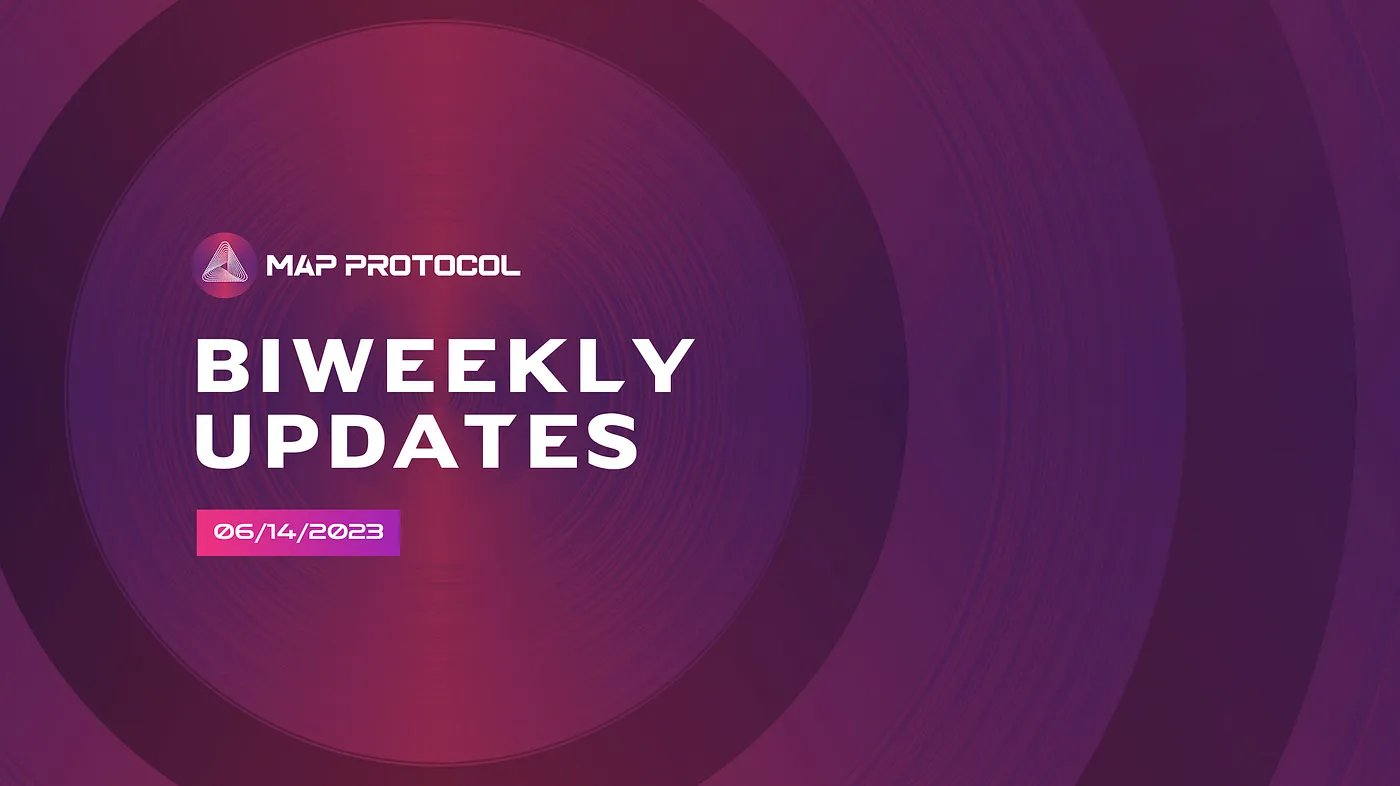 Welcome to the biweekly update for the MAP Protocol community! In this edition, we'll cover key technical updates, cross-chain data details, the growing MAPO omnichain ecosystem, and an upcoming AMA session.
Key Technical Updates
🔍 MAPO Scan
MAPO Scan is a blockchain explorer for developers and users to monitor cross-chain transactions and activities on MAP Relay Chain more efficiently.
Since its UI & feature makeover in April, MAPO Scan has been stably running and continuously making minor fixes to enhance its usability.
If you experience any issues, please reach out to us at our Telegram community.
🌀 Omnichain Connectivity
Cosmos: With t-sol contracts being deployed in the development environment, 🛠 our dev team will be in full force to successfully run from Cosmos to MAP Relay Chain.
Klaytn: Light client deployment is ready. 🚧 Still waiting for Klaytn's mainnet update, so that the receipt MPT root of Ethereum can be integrated.
BRC-20: Lots of progress have been made for the BRC-20 cross-chain.
✅ The team has concluded BRC201 inscription testing and BRC201 list display with success. 🚧 With BRC201 cross-chain testing in progress, we are now one step closer to BRC-20 cross-chain!
🪙 MRC-20
Aiming to make it possible for dApp tokens to coexist on any chain and for users to transact without worrying about which chain they' should be using, MRC-20 will empower seamless token interaction governed by trustless data cross-chain mechanisms, free from bridges or complex coding.
More spefici details about MRC-20 will be released soon. Stay Tuned!
Omnichain Ecosystem
The recently wrapped up MAPO Seoul Hackathon 2023 acted as a catalyst for creativity and collaboration. With more participants encouraged to build decentralized applications and solutions that leverage the unique capabilities of the MAPO Protocol, the MAPO Omnichain ecosystem will set to see a plethora of innovative projects.
Read the recap below to get to know the initial MAPO Omnichain landscape bolstered by payment & tooling, NFTs/Social, Gaming, and use of MOS (MAP Omnichain Service).
MAPO Seoul Hackathon 2023 Recap + Winners!
70+ Applications. 35 Demo Projects. 17 Winners. Here's the recap of MAPO Seoul Hackathon 2023!medium.com
Community
📊 Latest cross-chain data
Cross-chain data insights on MAPO Scan
MAP Relay Chain has 573,990 active addresses and over 3.2 million cross-chain transactions.
The total volume of cross-chain assets supported by MAP Protocol's omnichain infrastructure has reached 🔥 over 162 million 🔥.
Polygon accounts for 61.8% of the total cross-chain volume, reaching over $100 million; BNB Chain about 20%, reaching over $32 million. NEAR and Ethereum come next, each being about 16.8% and 1.4% respectively of the total.

The Total Value Locked (TVL) in MAP Protocol now stands at $1,008,078 USD with data dominance evident on Hiveswap.
Over the past 24 hours, there has been a slight decline in the TVL, with a negative change rate of 0.67%. Considering the recently unaborable market situation, this decrease appears marginal can normal.
MAPO Website
In our relentless pursuit to make MAP Protocol more accessible and inclusive, we are excited to share that content in both Korean and Traditional Chinese languages has been updated to ensure that our diverse community feels right at home. We have also expanded our technical documentation by including a Chinese version, with plans to add Korean in the near future.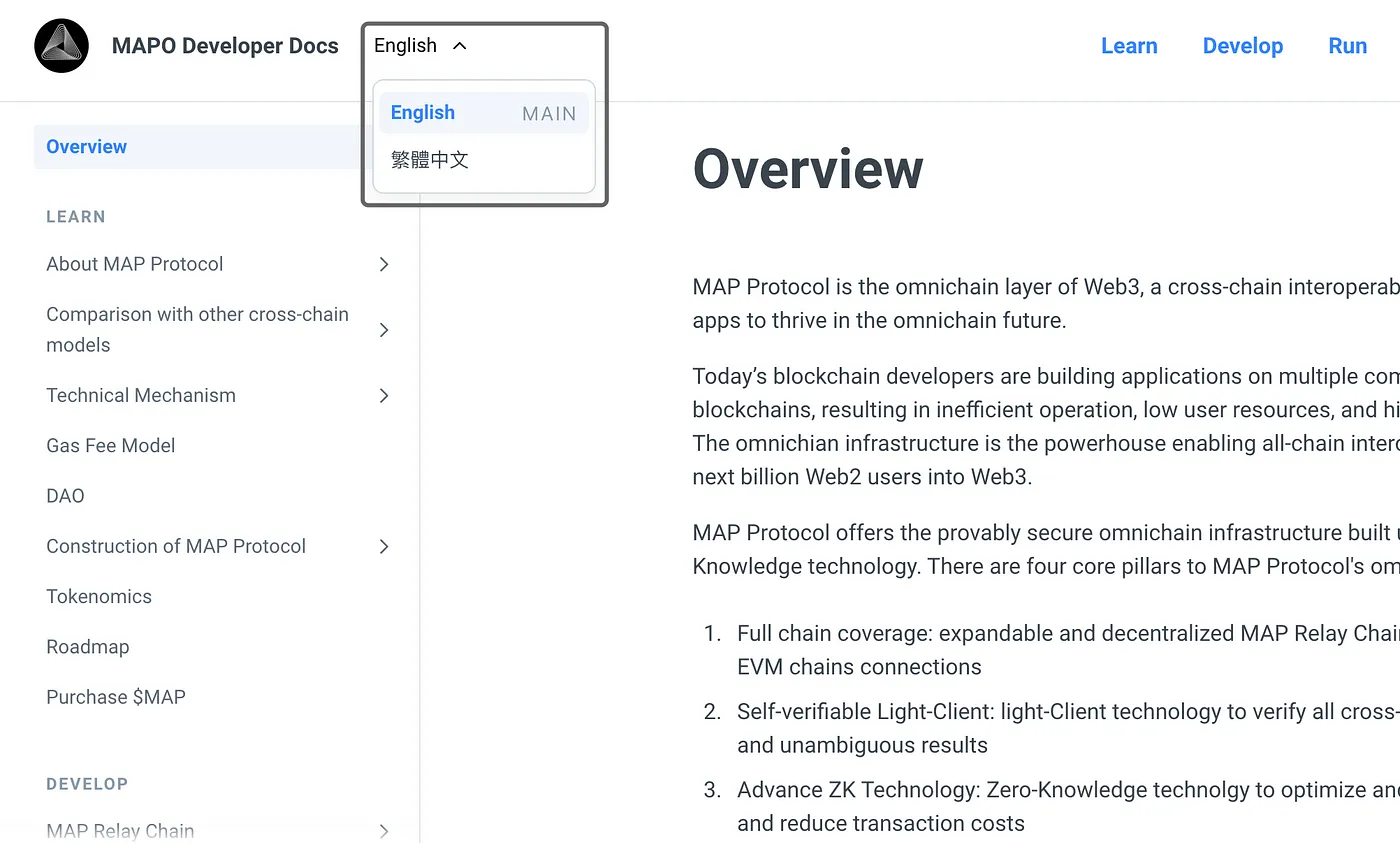 These updates reflect our commitment to serving a global audience and empowering them with the resources they need in their native languages. Stay tuned for more improvements as we continue to build and grow together! 
🎤AMAs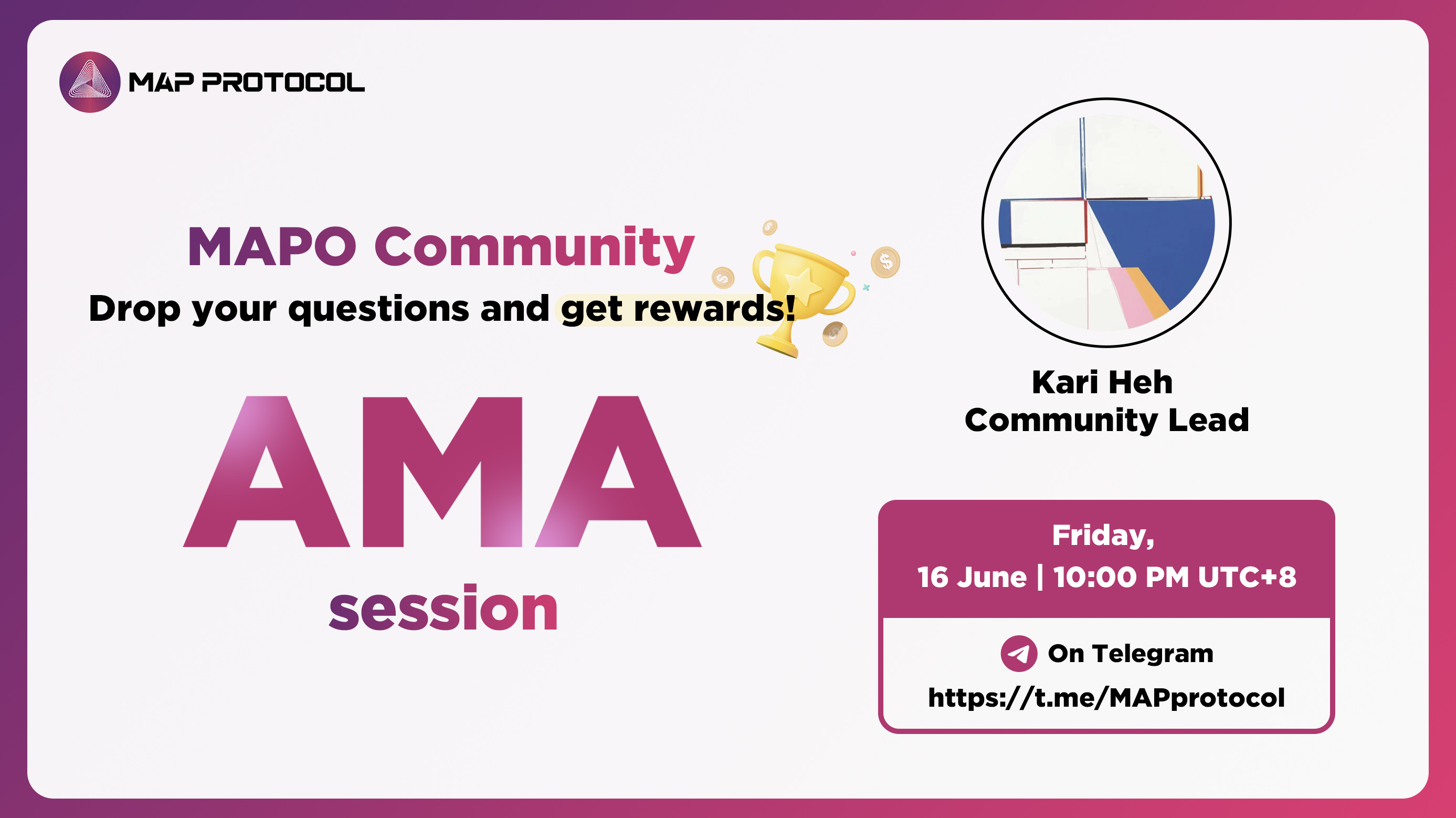 We understand how much you care about omnichain and specifically the omnichain future right after the MAPO Seoul Hackathon. So, we're presenting the MAPO Community AMA. Whether you're curious about our latest developments, have questions about cross-chain technology, or wish to understand the broader vision of MAP Protocol, this AMA is the perfect platform. Drop your questions here to win rewards!
We highly encourage everyone to participate, as events like these not only provide insights but also strengthen the community by creating an open dialogue. Mark your calendars and don't miss the chance to be a part of this interactive and informative session!
When 🗓 16 June at 10:00 PM UTC+8
Where📍MAPO Telegram Community 📞 https://t.me/MAPprotocol
---
Thank you again for your continued support and enthusiasm for the MAP Protocol. Stay tuned for more updates in the coming weeks!
---
About MAP Protocol
MAP Protocol (MAPO) is the omnichain layer for Web3. 100% Nakamoto Style cross-chain communication built on Light-client & ZK technology with zero privileged roles. By connecting both EVM and non-EVM public chains, MAPO empowers dApp developers to thrive in Web3 with a full suite of omnichain SDKs.
Stay in touch with us via
More info on Whitepaper | Medium