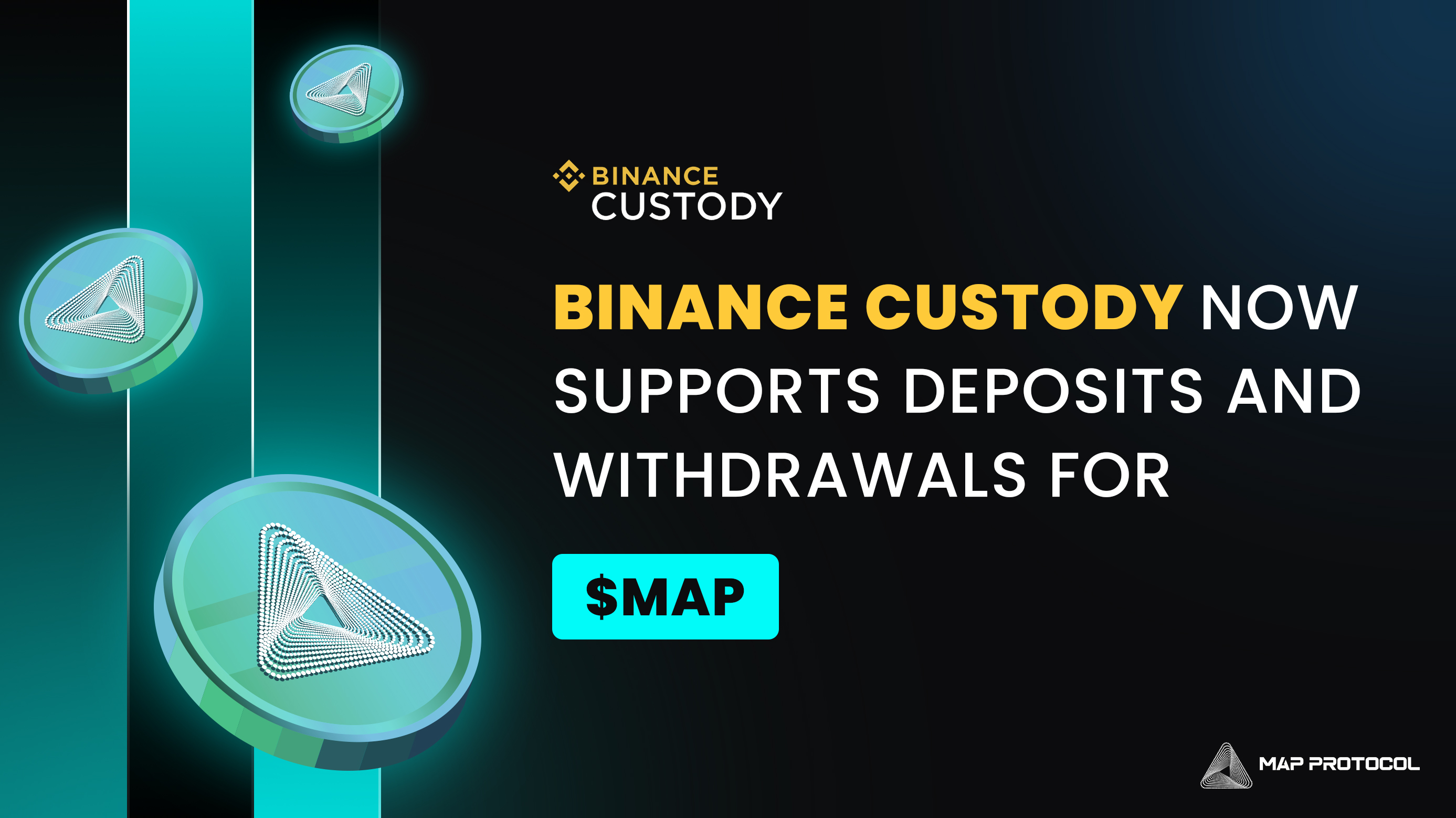 We are excited to announce that Binance Custody now supports deposits and withdrawals for $MAP. This means that users can now easily secure and hold $MAP using Binance Custody's institutional-grade cold storage solution.
Binance Custody is designed specifically for institutional and professional investors, providing a secure and reliable platform for storing large amounts of digital assets. To deposit and withdraw $MAP on Binance Custody, users simply need to visit the Binance Institutional website and navigate to the "Supported Assets" page. From there, they can find $MAP via the search bar and follow the instructions provided.
The addition of $MAP to Binance Custody is a major step forward for both MAP Protocol and institutional investors looking to securely hold and manage utility tokens like $MAP. The platform's institutional-grade security and ease of use make it an ideal choice for investors looking to take advantage of the growing popularity of $MAP.