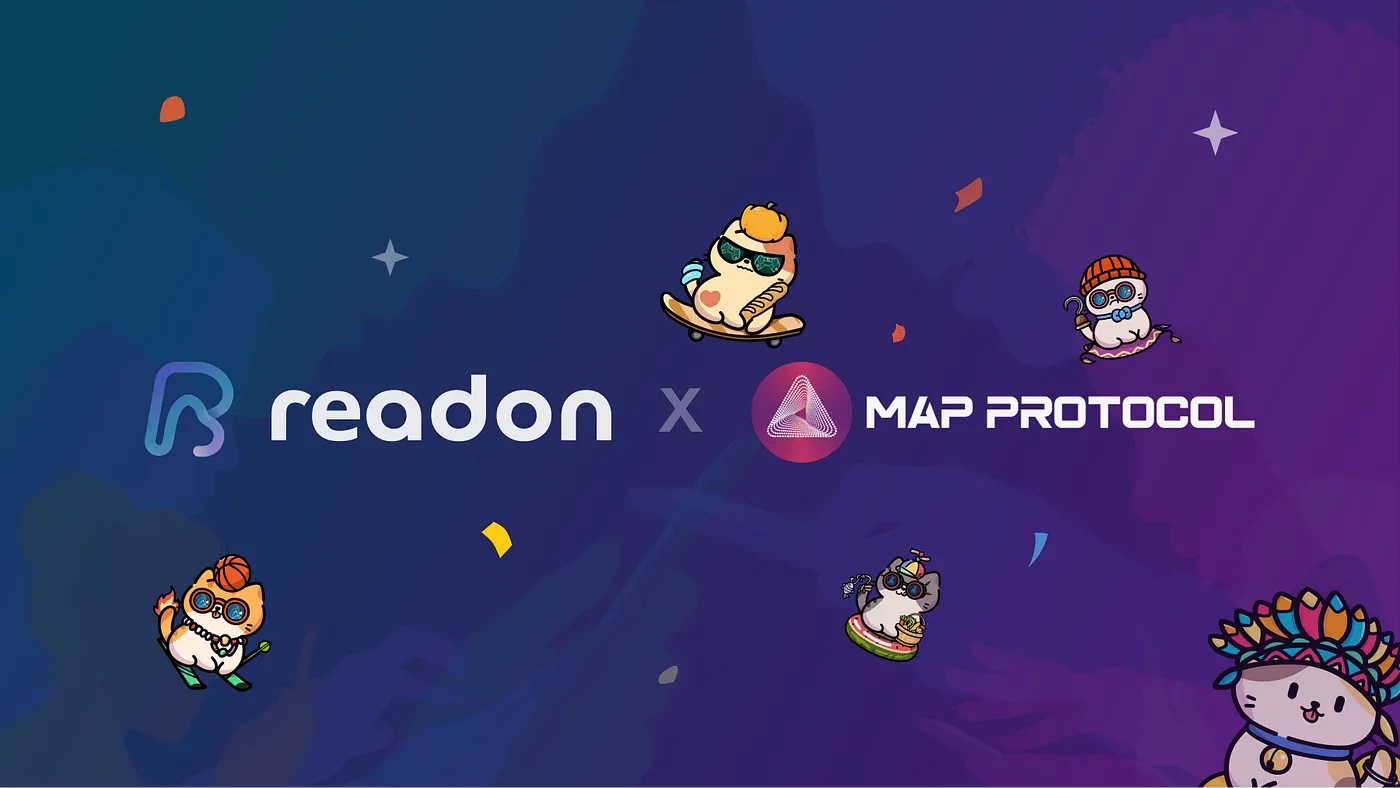 We are pleased to announce a significant partnership between the Web3 content service Layer ReadON and the Web3 interoperable omnichain protocol MAP Protocol. This partnership aims to provide developers with a more user-friendly cross-chain infrastructure and Web2-compatible information services.
Helping Developers Increase User Reach and Conversation Rate
The collaboration between ReadON and MAP Protocol aims to lower the cost for developers to connect and convert the widest range of users. The solution provided by the collaboration covers the full lifecycle of user connection to projects, from project exposure, understanding, participation, to the ultimate user conversion.
MAP Protocol's innovative use of Light-client and ZK technology provides truly decentralized security, covers all chains, maximizes cross-chain security, and empowers dApps' full-chain issuance.
ReadON helps developers efficiently aggregate and manage project-related Official, UGC, and PGC content, helps project information participate in on-chain distribution freely, and verifies the attention contribution of content consumers through Proof of Read technology supported by ChatGPT. Trend3.io, a project content display product supported by ReadON, helps users find the project's full dynamic on Onepage and solves the problem of Web3 information fragmentation.
Empowering Developers Throughout the User Journey
User exposure to the project. With the content services provided by ReadON, developers can distribute project introductions, promotions, videos, etc. on the chain, including those published on Web2 platforms, and connect to users of various Web3 information and task platforms supported by ReadON. Developers can also sponsor creators to enrich and disseminate project content.
Users learn more about the project. By consuming content and tracking information from the project's official Trend3, potential users gradually become interested in the project, complete Proof of Read verification, receive project rewards, and generate the willingness to participate in the project.
Users participate in the project. MAP Protocol's full-chain interoperability protocol helps developers verify user credentials and rights throughout the chain after the user registration and login process.
Completing user transactions and conversions. Butter Network, an omnichain payment solution built on MAP Protocol, can provide payment SDKs, making it easy for developers to deploy and allowing users to directly achieve one-click automatic currency conversion for convenient and secure payments, ensuring a smooth and safe experience.
content indexes with the strongest community consensus among content services.